Main content starts here, tab to start navigating
FAQs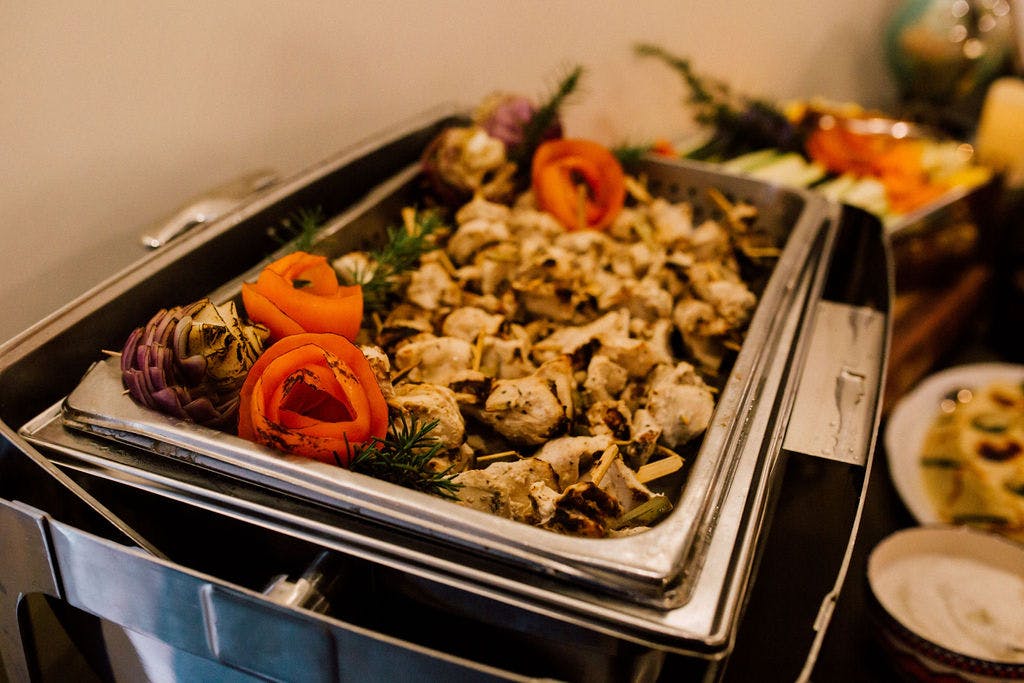 Do you provide Linens, China, Glass and Silver?
We include Upgraded Disposable Plates and Cutlery, as well as Clear Plastic Cups for Bar and Beverage; Making the only required rentals - linens. If China, Glassware, and Silver will complete your look - we are happy to help you with that (Estimate about $5.00 per person for a Place setting). We partner with Curated Events, because of their Quality and Value. Additionally, we will add their invoice to ours, so you do not have to worry about a separate contract, deposit, or even contacting them with your final guest counts -we will handle all of that for you!
What if I want to get Linens on my own?
We try to make the process as easy as possible, and using CE allows us to ensure the quality of the linens provided. We also understand that sometimes, the budget just doesn't allow for it. If you are purchasing online - just be CAREFUL! They often recommend MUCH smaller sizes than needed to provide an elegant floor-length look.
What you need:
72 Inch Round - 132 Inch Round Linen
60 Inch Round - 120 Inch Round Linen
6 and 8 Foot Tables - 90x156 Rectangle Linen (We recommend this size, in case your venue has limited inventory in each size and you need to make a last-minute change - then your linen will fit on either size.
48 Inch Round - 108 Inch Round Linen
Cocktail Tables (Belly Bars, High Boys) - 120 Inch Round will have it go straight down and just cover the base. If you want to cuff it to get the Martini Glass Shape - you need a 132 Inch Round and a Cuff, or Tie.
What is included in your Menu Pricing?
Our Menu Pricing includes your selected scratch-made favorites, as well as Stainless Steel, Roll Top Chafing Dishes and Serving Utensils as well as Disposable Table Ware if you desire. Additionally, we have decor items that we will add to enhance your overall event design, without detracting from it - so you choose how much we add.
Can you accommodate dietary restrictions? Do I need to create a menu to accommodate everyone?
We have a great group of menus that on their own can accommodate most dietary needs, Gluten-Free, Dairy-Free, and Vegetarian. If you have someone or a couple of people (up to 5), we will create a separate dish for them, no need to change up the whole buffet for that small number of guests. If you don't see something on the menu - just ask!
Do you offer Bar services?
Yes! We do! If your venue allows, you are more than welcome to provide your own Beer and Wine so your guests can enjoy your personal favorites!
What about Spirits?
If your venue allows, you are more than welcome to provide your favorite Spirits, Mixers, and Garnishes - we will provide all of the mixing tools, Ice and Skills needed. You will need to coordinate with your venue to complete the needed documentation for a Special Event Permit through the ABC to allow for Mixed Drinks.
What is your policy on To-Go containers?
Once the Food has been presented on the Buffet - we CANNOT guarantee the food quality or safety. For this reason, we do not provide To-Go Containers. If you choose to bring your own To-Go Containers, you are welcome to - by doing so, you are releasing EEC of any liability for Food Borne Illness that may occur.
How can your meals be served?
Our meals can be served as a Buffet or Family Style. However, if you would like to start your reception with a more elegant and Plated look, we are happy to do a Plated Salad!